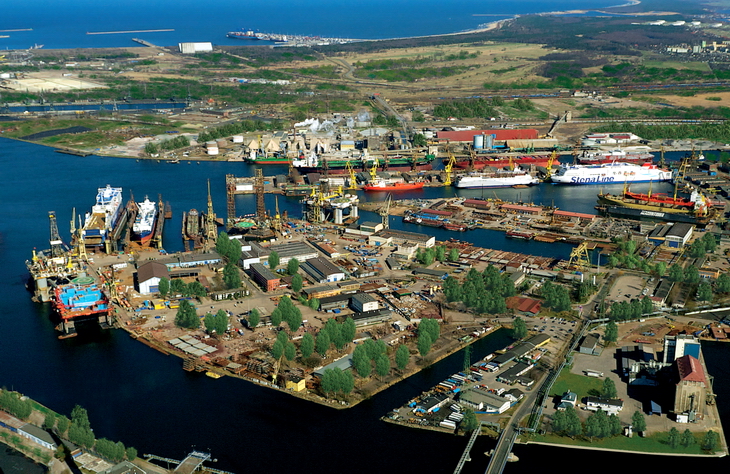 REMONTOWA SHIPREPAIR S.A.

Max. Length: 255.0 m | Max. Width: 44.4 m | Max. Draft: 9.5 m | Max. Load: 50.0 t
The Gdansk Shiprepair Yard Remontowa S.A., a member of the Remontowa Holding capital group specializes in ship conversions and repairs, designs and constructions of new ships, offshore units and steel structures. The shipyard was established in 1952 and privatized in 2001. Over sixty one years, the Remontowa S.A. has become a leader among the European shiprepair yards and a major player at the world market. Presently the Remontowa S.A. is the largest repair and conversion yard in Poland and one of the biggest in the world. Every year, over 200 vessels from all over the world are repaired or converted at the Remontowa S.A. These include passenger and car ferries, all types of tankers, offshore support vessels, car carriers, container carriers, reefers, bulk carriers, ro-ro vessels, dredgers, drilling rigs and jack-up drilling platforms. The shipyard, along with several other companies and subsidiaries is a member of REMONTOWA Holding, which offers a comprehensive range of ship repair, conversion, shipbuilding and ship design related services as well as marine equipment supplies. The Remontowa S.A. shipyard is located in Gdansk, Poland, the famous Hanseatic town with more than 1000 years of an exciting history and the place where the Solidarity movement struggling for freedom was born which triggered the avalanche that toppled communism in Europe. The Remontowa S.A. owns 6 floating docks which can accommodate vessels up to 290 m in length and approximately 135 000 dwt. We have also the possibility of repairing vessels up to 295 m in length berthed along the shipyard quays. Our quays are 6000 m long, including 3500 m of fully equipped with the essential infrastructure, electric supply and technical gas supply quays. We have 24 cranes of lifting capacity up to 300 t at our disposal. Remontowa S.A., member of REMONTOWA Holding is a shipyard with the biggest market share in Poland and ranks among the largest ones in Europe and worldwide in some sectors of repair business. Annually, 160 up to about 200 ships and floating units are under repairs at Remontowa S.A. Besides full range of hull and equipment works (allowed by combination of the workforce with the highest skills and comprehensive array of workshops, in addition to affiliated ship equipment manufacturing companies), also minor modifications, refurbishments, modernizations and conversions are carried out.morehide
Contact Persons
Certificates

Shipyard Location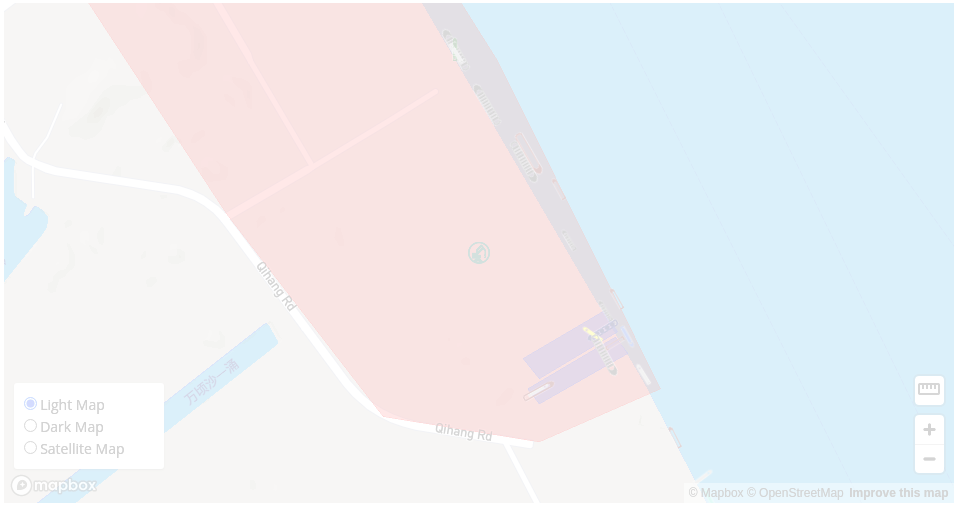 Vessels currently at the shipyard
TD Classified
| Manufacturer | Engine Type | Description | Quantity | Price | Type |
| --- | --- | --- | --- | --- | --- |
Newbuild Orderbook
Currently 5 ships under constraction / orders in this shipyard.
Please Visit new-ships.trusteddocks.com for the full information about the new-build market.

| Order Status | Vessel Type | Order Date | Delivery Date |
| --- | --- | --- | --- |
| Option | RoRo / Car Carriers / Ferries | 2021-Nov-01 | |
| Ordered | Offshore | 2013-Dec-01 | 2023-Oct-31 |
| Ordered | RoRo / Car Carriers / Ferries | 2021-Nov-01 | 2027-Apr-30 |
| Ordered | RoRo / Car Carriers / Ferries | 2021-Nov-01 | 2025-Apr-30 |
| Ordered | RoRo / Car Carriers / Ferries | 2021-Nov-01 | 2026-Apr-30 |
Reviews
News